Locally Owned and Operated Since 1987
The Reliable Experts You've trusted for the past 36 Years
American Print Manage-IT (APM), based in Rochester, NY, has been providing its customers with quality printing products and service since 1987. By offering a wide range of products, with authorized sales and on-site service, APM can help consolidate your company's vast resources of vendors.
At APM our employees listen to our customers. They are empowered to make decisions that will ensure customers have what they need from us to boost productivity, and lower document imaging costs.
When you choose APM as your provider of office technology products or for printing services, you've chosen a company with a heritage of simply "doing whatever it takes" to consistently meet and exceed the expectations of our customers.
Our team is dedicated to the mutual growth and prosperity of both your company and ours. We realize that our success is in your satisfaction.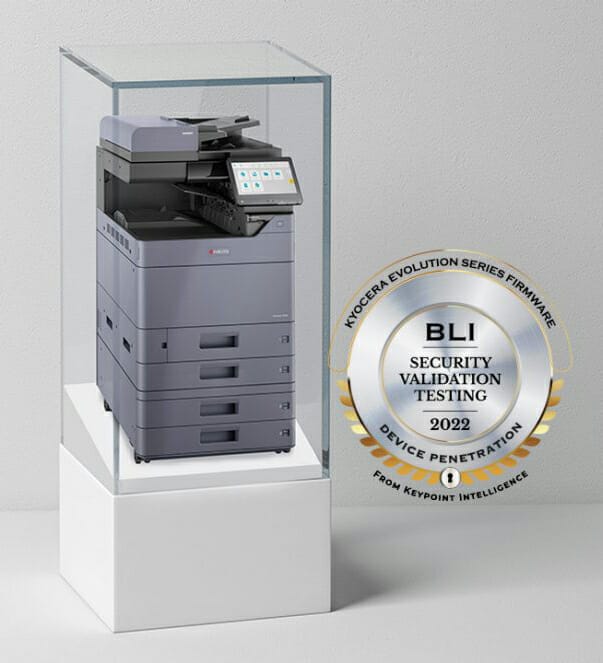 Kyocera Security is Keypoint Certified
With the volume and complexity of cybersecurity increasing by the day, data protection is now at top-of-mind for business leaders. In the face of this new wave of professional hackers, Kyocera has once again raised its fighting spirit, taking a proactive approach to ensuring its highest possible level data protection for its devices.
Kyocera was extremely proud to receive the prestigious Keypoint Intelligence Security Validation Testing certificate for its Evolution Series during its REIMAGINE dealer conference, which took place June 1-3, 2022 in San Antonio, Texas.
Kyocera's Tiered Color System and Tiered Color Monitor
BRING AFFORDABLE
C
O
L
O
R
PRINTING TO YOUR OFFICE